Beautiful Teak Wood Home in the Tropics of Thailand
Nestled among the tropical hills, this house has a spectacular view from the back porch! We had a great day taking footage and luckily missed the rain! Those dark clouds can sure move-in fast during the rainy season!
During our visit to Thailand we saw first-hand how teak wood is used for everything all over the country. We were in awe when we stumbled across this beautiful home made entirely of teak wood! It had such a intricate, authentic feel to it!
Aerial Video of Thailand Tropical Home
It was neat to see the hand-dug fish pond on the back of the property from the air. It gave the house such a rustic feel! The property may not look big but they have a full on farm with chickens going on there! It was pretty amazing! 
No wonder people want to retire to Thailand! When you can build amazing homes like these, there is a huge appeal! 
Aerial Photography of House in Thailand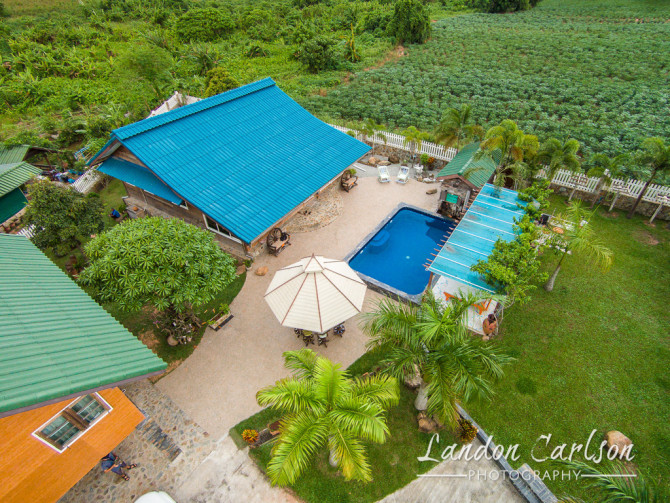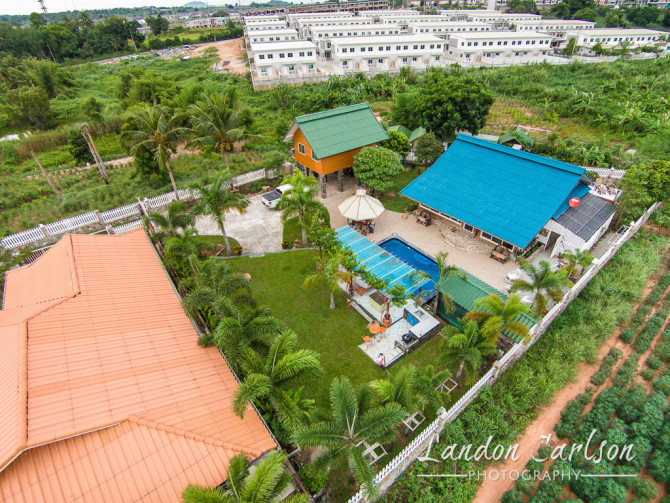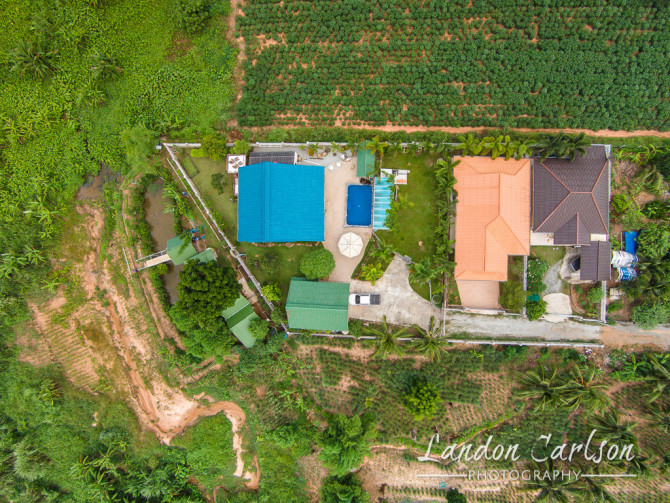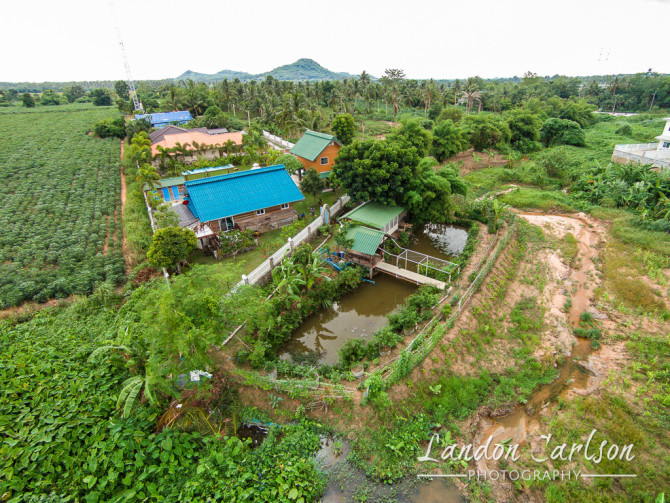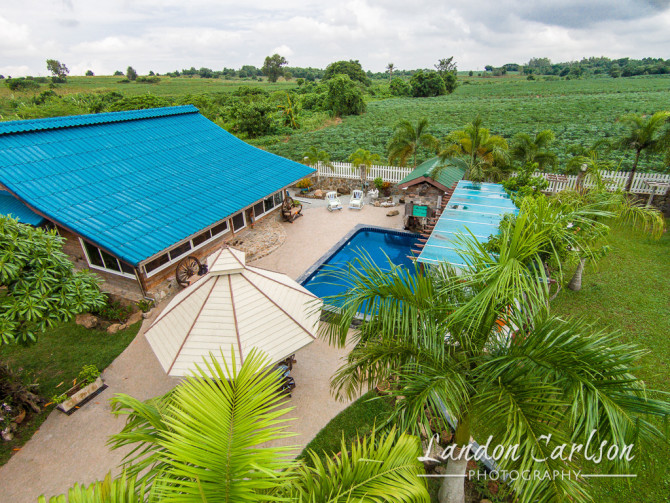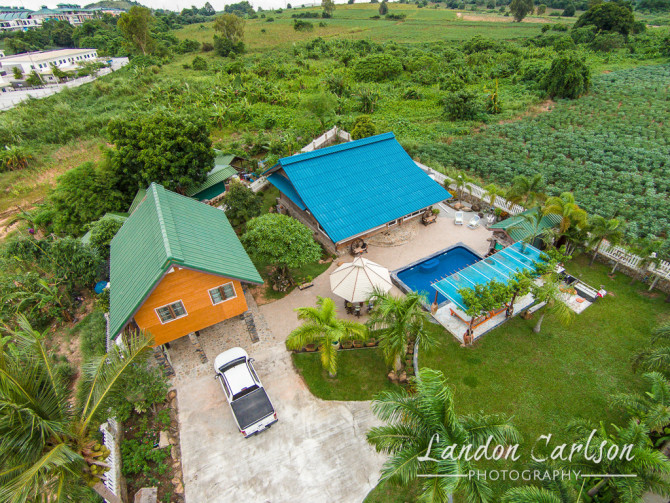 Return to Aerial Photography